Le Petit Puy
This was once a workers cottage situated on the village side of the vineyard. It flanks the vines with an uninterrupted view over our working Côtes de Blaye vineyard towards the estuary on the horizon. The whole house has been completely restored with an open plan kitchen, dining and lounge area on the top floor which also includes a cosy stove and fireplace.
On the lower floor are two generous bedrooms, both with en suite toilet and shower. We have a washing machine tucked away in one of the bathrooms too, if required. The bedrooms can be set up as two doubles or one double and one with two singles. Outside, we have built a new terrace with a swimming pool nestled neatly along the terrace walls, ensuring privacy, peace and quiet. On the terrace we have a bbq and seating/sunbathing area and there is an outdoor firepit available to visitors too.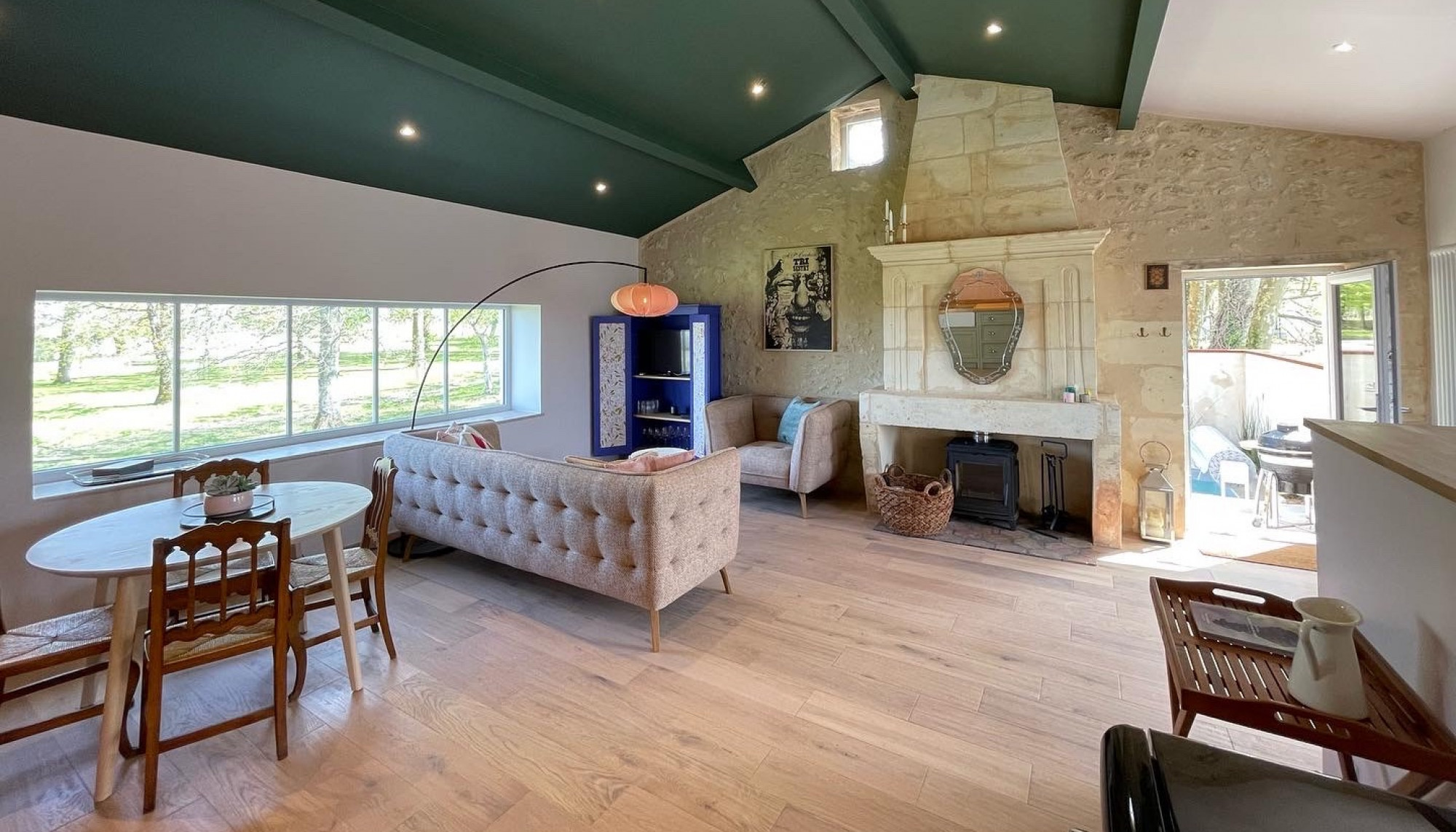 Although it is set within our vineyard, the house is also right next to the village tennis courts which can be accessed by house guests. The house is a stone's throw from the village which boasts a boulangerie, a small grocery shop, a butchers and a pharmacy. There are also oyster stalls set up regularly on Sunday mornings on the Main Street and a bar/tabac which has recently been acquired by a young family - they have a generous terrace to enjoy a cool beer and watch village life French style!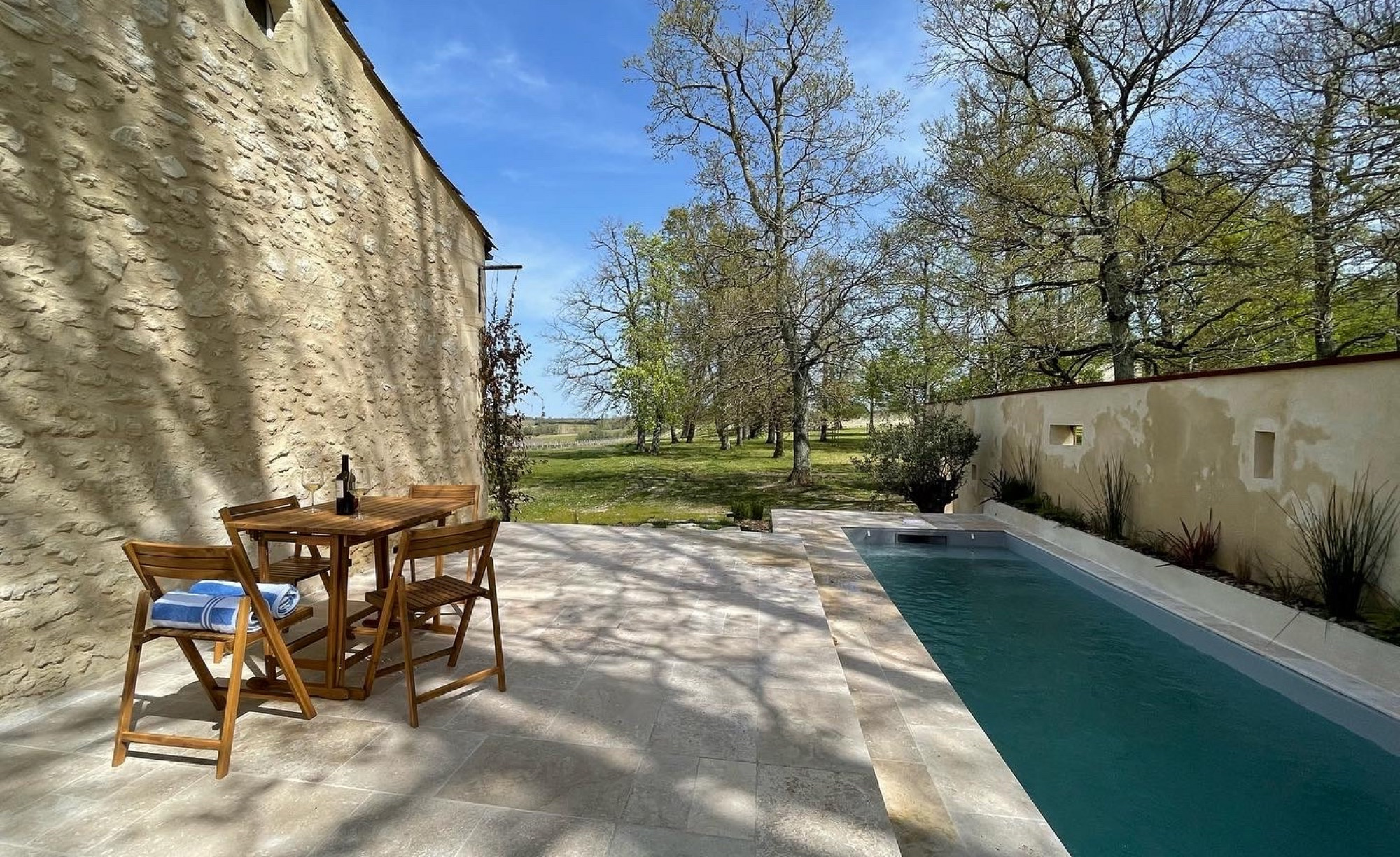 Recent reviews include:
'Thank you very much Naomi and Andrew - your generous thought to everything was a blessing and will be for others who come and stay. Your wine is delicious may that all blossom for you. Giovanni and Luke'
'We had a great week! Your house and the surroundings are really amazing. Thank you for the lovely wines: we have taken a few bottles with us to The Netherlands so that we will think back to this vacation when we open one'
For any booking enquiries call Naomi on +33 6 33 61 45 11 or email naomi@chateaupuynard.com