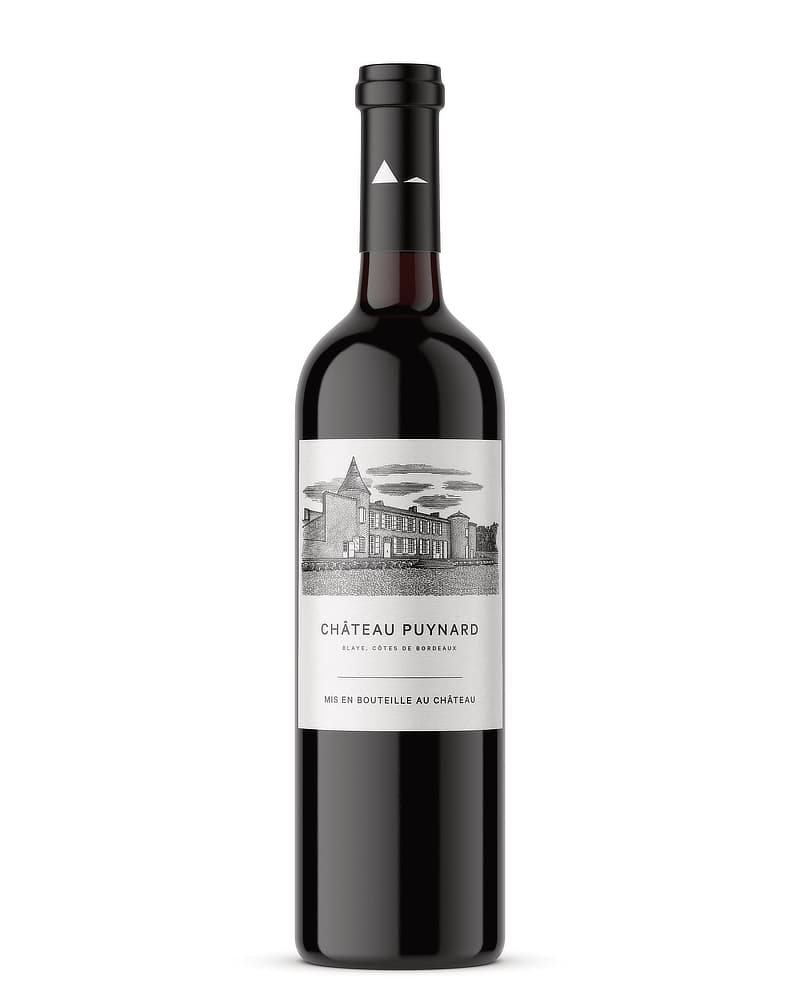 Tradition
Rich flavour and suppleness on the palate characterise Château Puynard Tradition and represent with sincerity the terroir of the Château as a whole. Château Puynard Tradition is the result of the assembly of our wines selected according to the characteristics of the parcel and vinified separately in stainless steel vats at a controlled temperature. This cuvée is aged without oak to reflect the singularity of its origins. It is an unfined wine, lightly filtered.
+
Tradition 2018 tech sheet
+
Tradition 2017 tech sheet
| | |
| --- | --- |
| Vine-growing | Organic conversion since end of 2017 |
| Surface planted | 17 Ha |
| Surface concerned | 13.5 Ha |
| Density of plantation | 5,000 vines/Ha |
| Average of vines | 35 years |
| Soil and subsoil | Sandy-clay and clay-lime soils |
| Harvest | By machine equipped with sorting process |
| Vats | Steel vats, with temperature control monitoring |
| Vinification | Temperature of fermentation 27-28°C |
| Skin contact maceration | 28 days |
| Aging | In vats only, free run wine only (no oak) |
| Blend | 85% Merlot, 15% Cabernet Sauvignon |
| Production | 8,000 bottles (750ml) approx |
| ABV | 14,00% alcohol |
| Tasting notes | Revealing a pretty red ruby color with good intensity, this Château Puynard 2016 possesses a pleasant nose of red fruits, wild blueberries and peony flowers. Supple on the attack and well balanced, the palate shows a beautiful overall harmony and a long aromatic finish. |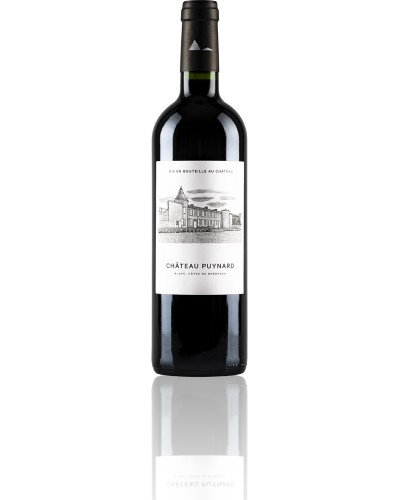 Tradition 2018
€9.50 (75cl)
This tradition 2018 has a pretty deep garnet colour, it develops a warm nose of aromas of sunny black fruits and stone fruits (plum and prune), accompanied by peppery scents. On the palate, it shows a beautiful overall harmony, an ample and fruity attack, an enveloped texture and a soft and savoury finish. This wine goes well with starters, white and red meats and young cheeses.
Free delivery for 36 bottles or more
Livraison gratuite pour 36 bouteilles ou plus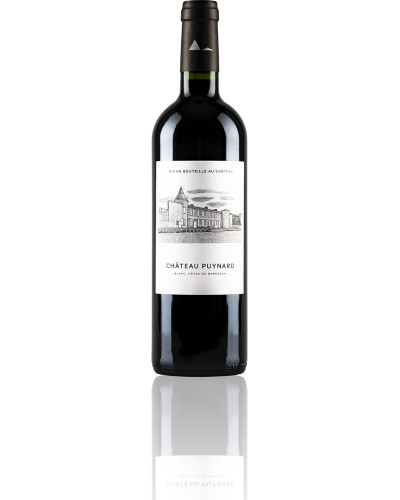 Tradition 2017
€9.00 (75cl)
This Blaye Côtes de Bordeaux 2017 has a beautiful deep purple garnet colour, full of black fruit and nutmeg aromas, followed by scents of coffee beans and cocoa. A good palate gives way to a beautiful balance in the mouth. This tradition 2017 is ready to be drunk now but has the potential of ageing for a few years. This wine can be drunk as an aperitif and also goes well with white meat and black fruit puddings.
Free delivery for 36 bottles or more
Livraison gratuite pour 36 bouteilles ou plus